WELCOME TO MY CLASS PAGE!/ BIENVENIDOS A MI PAGINA DE CLASE!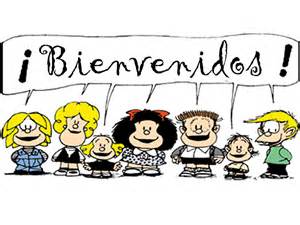 HERE YOU CAN FIND ANY DAILY INFORMATION ON CLASSWORK or HOMEWORK ON THIS SITE.
POWERPOINT NOTES (INFO FOR NOTEBOOKS) CAN BE FOUND UNDER THE "APUNTES" TAG TO THE RIGHT OF THIS PAGE FOR ALL CLASSES OR ON THE CLASS DESCRIPTION PAGE! (FOUND IN THE GOLD TAB SECTION TO THE RIGHT.)
Remind (Formerly known as Remind 101): Sign up to receive FREE text messages with IMPORTANT information/ REMINDERS given in class for homework/projects/tests. Both students and parents can sign up for FREE! You will only receive texts, not be able to respond to them. PDF INSTRUCTIONS TO SIGN UP ARE LOCATED IN THE LINKS TO THE RIGHT OF THIS SCREEN.
YOU CAN ACCESS STUDENT ASSIGNMENTS
BY

CLICKING

ON THE LINKS FOR EACH INDIVIDUAL CLASS LISTED BELOW OR
YOU CAN ALSO

SUBSCRIBE

TO THE CLASS YOU'RE ENROLLED IN BELOW, TO RECEIVE UPDATES ON ASSIGNMENTS POSTED FOR STUDENTS TO COMPLETE.
ASSIGNMENTS COLOR KEY:
CLASSWORK (GREEN),
HOMEWORK (RED),
TESTS/QUIZZES (GOLD),

MISCELLANEOUS INFO. (BLACK)